'IT'S HARD FOR ME TO ACCEPT ALL THIS'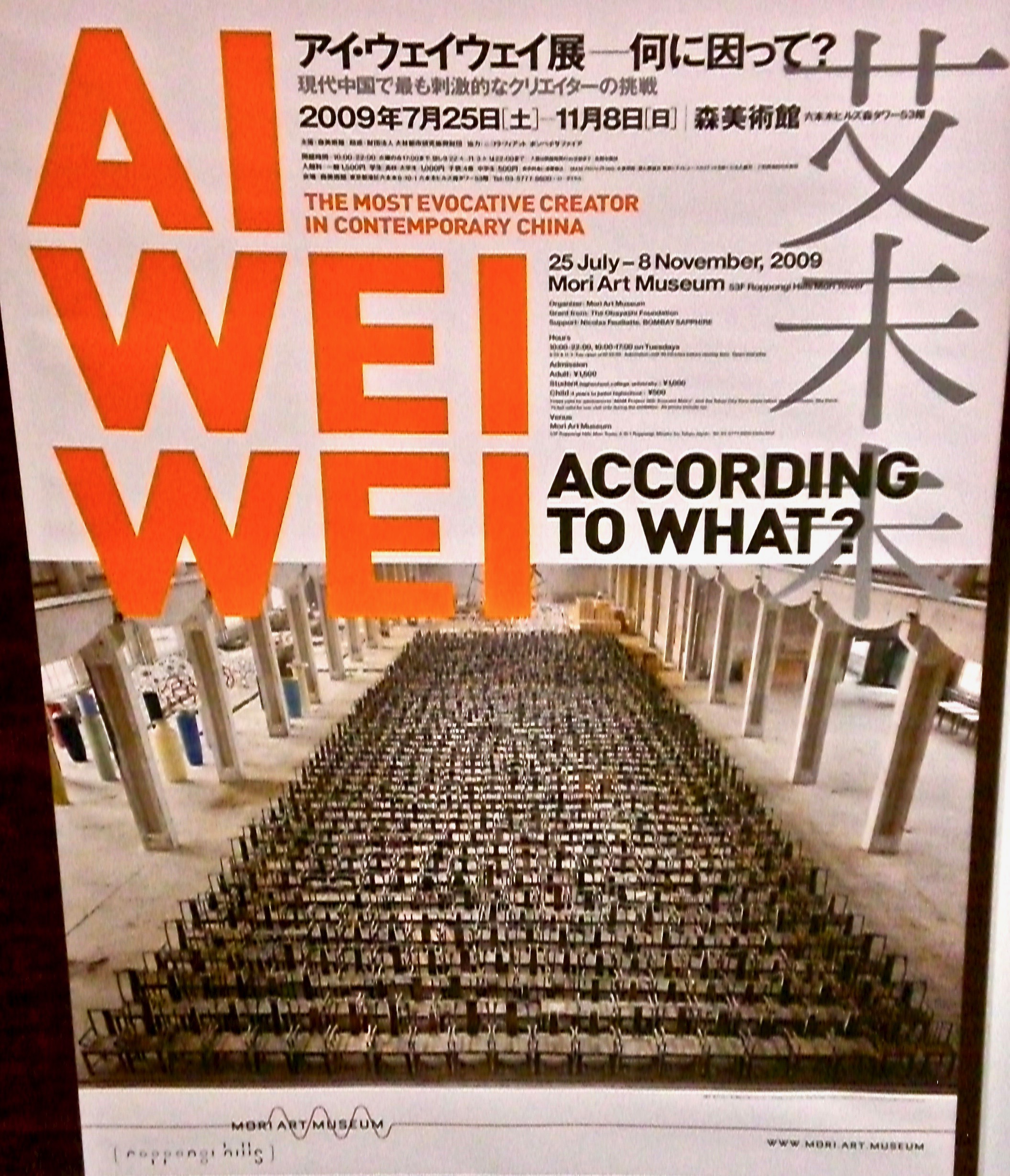 His design is at the center of the Olympic Games in Beijing. Billions saw it during the opening ceremony. But artist Ai Wei Wei, designer of the Olympic Stadium in the Chinese capital, wants nothing to do with the Games taking place only a short distance from his home.
Text and Photos: Remko Tanis
in Beijing, China
"The opening ceremony was the biggest propaganda stunt I have ever seen. That music: it made me think of what the nazi's pulled off. That fucking director was given huge amounts of money to make his fantasies come true. He was supposed to showcase our proud history. How can we be proud? China's history is one big pile of trash."
Ai Wei Wei hardly raises his voice while airing his deadly dark view on what is going on around him. The 51-year-old artist and designer sits, utterly relaxed, at the head of a large table in his studio in Beijing. He is wearing a t-shirt and loose fitting trousers. Every now and then one of the ten big hairy cats that roam his studio cuddles up around his ankles.
Ai is, together with Swiss architects Herzog and De Meuron, the designer of what is for now the most important structure in China: the National Stadium, home of the ongoing Summer Olympics. It sits only a few kilometers from his studio.
"That Olympic torch is the ugliest thing I have ever seen," Ai says. "It shows no respect for the original design of the stadium." But that's not his biggest spite. The outspoken man, who some art critics call the Picasso of China, is much more furious about the way the Chinese authorities have staged the opening ceremony and how they have used his design as a backdrop for their propaganda.
"Each detail of that ceremony is a reflection of the propaganda we saw during the Cultural Revolution," says Ai, who felt the ordeals of Mao's Cultural Revolution first hand. "It's the same garbage as back then. Take that song this little girl performed when the flag entered the stadium for example. The melody of that song is an old communist battle hymn. Scores have suffered in the past while being forced to listen to that tune. It's shocking they chose to use it again. Of course, the foreign audience doesn't get any of this."
"The opening ceremony was much worse than I expected. In hindsight, I am sorry I saw it. This kind of show fits North Korea, not China. It makes me feel very uneasy that the authorities opted for a staging like this."
"Of course, you can say it's just a show. But hundreds of thousands of migrants were kicked out of the city for this show. Stores were closed down and the remaining population put under curfew. These Games are associated with so many violations of our civil rights. Just look around you! There are as many uniformed and plain clothes police officers on the streets as there are tourists. What does that say about what kind of country this is?"
"It's hard for me to accept all of this happened in a building I designed. It feels like an insult. Should I have refused to contribute to the construction of the stadium? Designing is how I express myself. I live here. I am a Chinese citizen. So, I design here."
"The government uses these Games to show the world China is a country with basic human values. They want to show something that isn't there. Nothing from the past fifty years proves this country has values like democracy, honesty or morality."
"We live in a system that has only one goal: not to serve the people, but to remain in control. The propaganda the world saw in the opening ceremony is not the truth of China. It was pure kitsch, it was horrendous, it was full of political messages. A country that hides the truth can never progress."
"I'm sure young Chinese are proud of the Games and of China. That is the result of our bad schools, the censorship of information and the powerful propaganda of the state. By now already a few generations are doomed because of these elements, which are a larger threat to this country than corruption or pollution."
"The cruel, harsh reactions of the government when someone dares to speak out. The hate authorities depict against people like that: where does it come from? This kind of government behavior is typical for a totalitarian society. You would expect the Cultural Revolution of the sixties and seventies to be a thing of the past. You would expect China to be more of an open society by now. It is not. The same things keep happening right in front of all our eyes."
"I just got a text message, which the government sent out to everyone in Beijing. 'Let's make the Closing Ceremony of the Games a grand and happy occasion for the entire universe'.
A totalitarian state cannot give happiness to its people. China produces all kinds of products that end up all over the world. You can't think of one thing that couldn't say 'Made in China' on it. Except for happiness.
Happiness, Made in China. That will never exist."